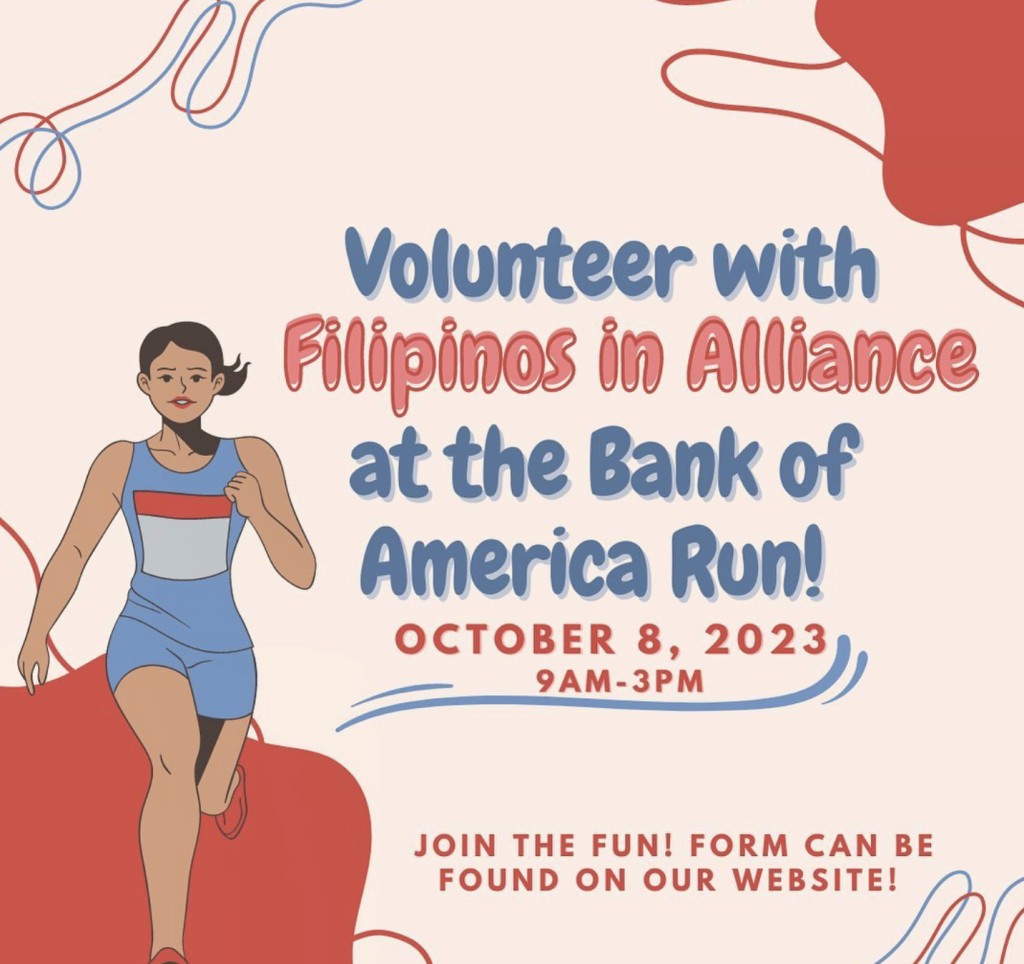 Hey! It's your fundraising chair, Diana Angela Castro!! We have a MAJOR fundraising and volunteering opportunity for the BANK OF AMERICA MARATHON 2023. This is a great time to bond and meet other members of FIA. Not only that, we get swag merchandise too!
We require all volunteers to be there the full time!!! 🏃🏻‍♀️

The event will be held on OCTOBER 8, 2023 from 9am-3pm @ Grant Park!!!
If you have any questions, contact Diana Angela Castro!!!

Form is currently available on @fialanthropy highlight/story and will be available on FIAs website!!!

Form closes: September 29th, 2023 @ 11:59PM CST

We are excited to see y'all soon!!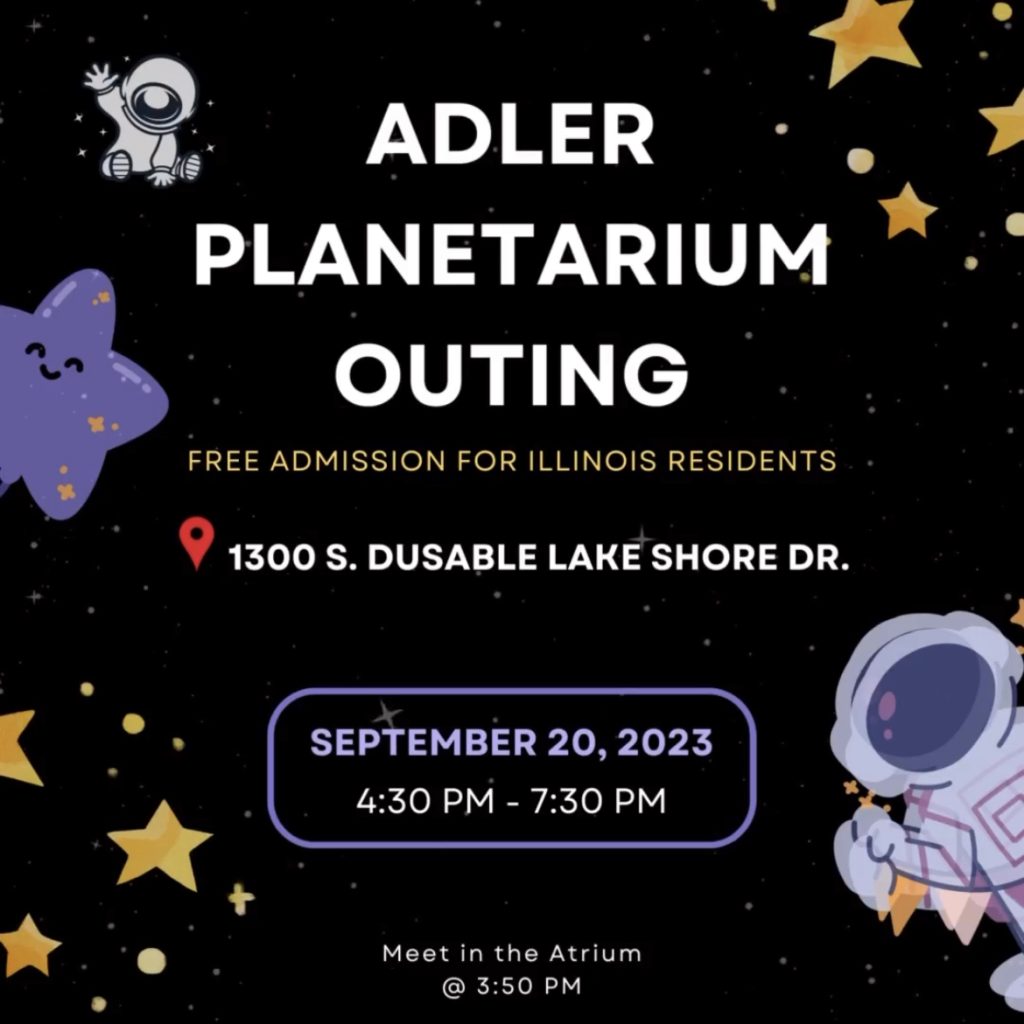 Are you interested in stars and planets and learning more about what's in our galaxy? Well, here is the place for you! FIArts is hosting an outing at the Adler Planetarium!

It is considered to be the country's first planetarium and one of the leaders in astronomy. There are a plethora of things to see and watch! If you're interested and available or just want to explore more about Chicago, sign up for the form!

Date: Wednesday, September 20th
Time: 4:30 PM – 7:30 PM
Location: 1300 S. DuSable Lake Shore Dr.

We will be meeting at the atrium at 3:50 PM and will be leaving around 4 PM. We will be using the blue line from UIC-Halsted to LaSalle, then taking the 130 bus from Clark & Van Buren to Solidarity Dr. & Planetarium.

Tickets are $19 for non-Illinois residents, but FREE for Illinois residents 😀

**YOU MUST BE A PAID FIA MEMBER TO COME**

If you have any questions or concerns regarding anything, please don't be afraid to contact Regina Robles through IG (@regina.rrobles) or phone number: (224) 249-0163
Wake up FIA, it's time to get ready for Ricebowl season! 

For those who are unaware, Ricebowl is our traditional tackle & flag football game against other universities; this year, FIA UIC is playing against Loyola's Kapwa! This is a friendly football match, and you don't need to be experienced in order to play! 

We are happy to announce that there will be some new and exciting elements that are being added to our tradition. For example, we will finally have OFFICIAL FIA JERSEYS on the field! This will be the first time that FIA has ever had jerseys for Ricebowl, so we are incredibly hyped to share this with our new players!

Another major addition to Ricebowl is that we will be having two brackets. Bracket A will host boys competitive tackle football and girls competitive flag football, while Bracket B will be the co-ed recreational flag football. We hope that bringing a recreational bracket will appeal to those who are seeking to be active without the competitive pressure.

If you're interested in participating, or looking for more information, your co-athletic coordinators are hosting an online Ricebowl informational meeting on September 14th @7PM. This meeting is MANDATORY for all Ricebowl players. The interest form is located in the @fiathletics linktree in their bio!
For other questions or concerns, you may also contact either Michaela Romero or Paul Sarmiento directly via the athletics Instagram or personally!

SO GET READY, IT'S RICEBOWL SEASON!

*NOTICE: If you would like to purchase a jersey, you must complete the interest form BEFORE it closes on September 18, 11:59PM. We will not have a supply for extras.*
Hey FIA! Your athletic coordinators Michaela Romero and Paul Sarmiento want to start off the fall semester for athletics with Barbells & Boba!

On Saturday, September 23rd, please join us at the UIC Student Recreation Facility (SRF) on the third floor to get a lift in with your fellow members. To access UIC's SRF you will need to scan in using your UIC I-Card.

After our workout together, we plan to head over to Happy Lemon for some bubble tea! Drinks will be discounted.

If you are interested in this event, please fill out the interest form that can be found on the @fiathletics page's bio! Any questions or concerns can be sent to their DM.

We hope to see you there!
Hey everyone! We hope you've been having an amazing summer. We're so excited to announce that the VSA x FIA Beach Day is right around the corner! 🏖
Join us and play countless fun activities, friendly competitions, games, and more! This is a wonderful opportunity to get to know each other and make new friends. All are welcome!!
A limited quantity of food and water will be provided. We hope to see you there‼️
DETAILS:
Date📆: Saturday, August 26th
Time⏰: 12:00 PM – 5:00 PM
Location📍: Foster Avenue Beach, Chicago (5200 North Lake Shore Drive)